.
About
.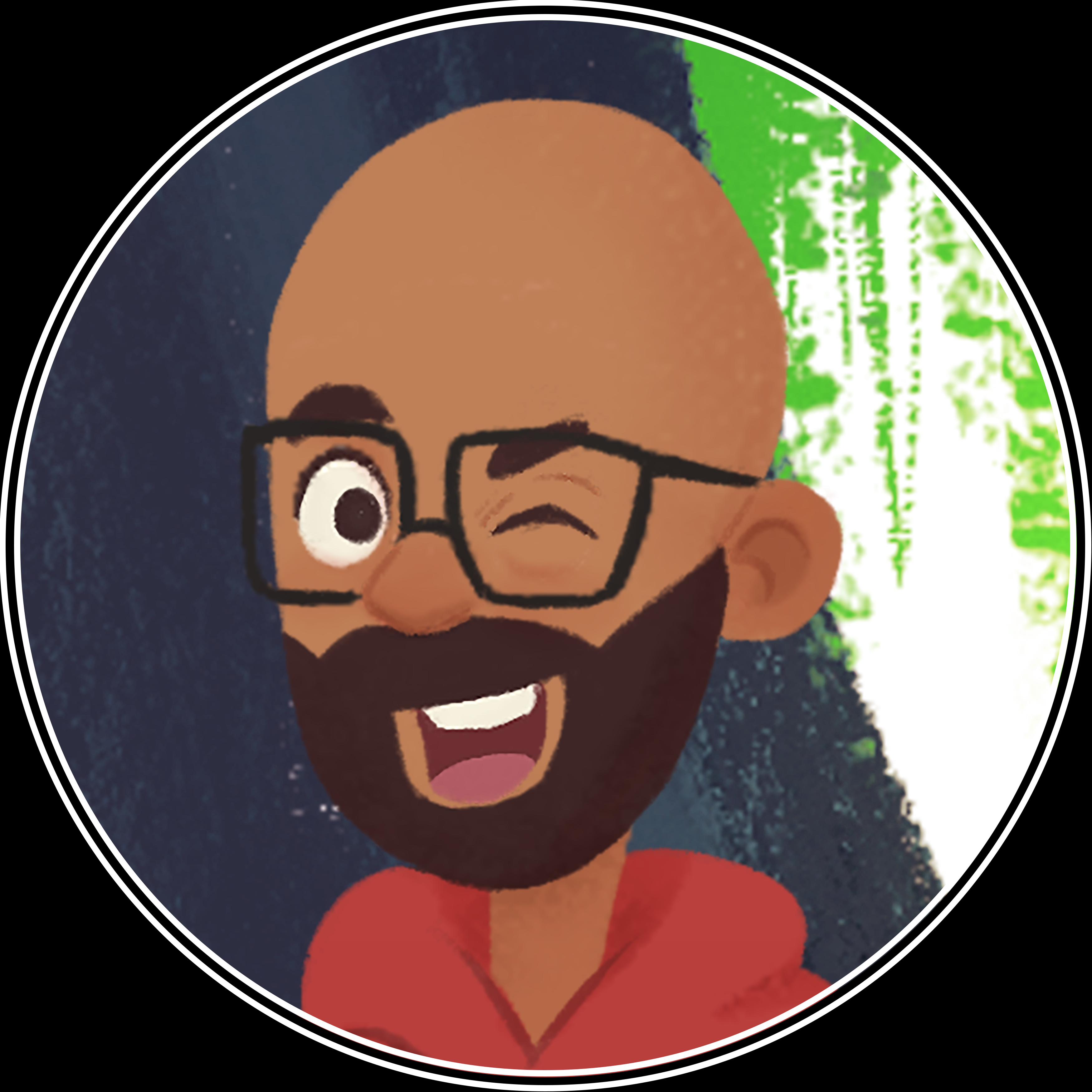 Our Mission
We tell stories with proper credit, context, and compassion.
Our Goal
Teaching you that the culture of the world looks much more diverse than we're led to believe, we hope to motivate young students of lore and entertain all ages, with stories that have been captivating audiences for literally thousands of years.
Our Location
| | |
| --- | --- |
| Region: | American Midwest |
| Continent: | North America |
| Planet: | Earth |
| Dimension: | ... 3rd? |
Okay, this bit has run its course...
Our Host
Gree Omenma (he/him) is a long-time writer, medium-time voice artist, and short-time podcaster, looking to inject some of his signature personality, alongside his technical prowess and a deep investment in diversity, into the pod-o-sphere (don't worry, we couldn't finish listing his strengths without laughing, either).
Gree's first career choice, at the tender age of eight, was to be a writer, and many years later (watch it) he's delighted to be doing just that. However, having spent the majority of his career as an artist he's had to additionally earn a living with everything from engineering to landscaping. With a degree in at least two of those fields, he's working (slowly) towards his next; a Fairytales and Folklore Studies degree, which was actually, initially pursued in order to help foster the expertise necessary to write for the Colored Folklore podcast. The order in which these things are being completed are not the droids you are looking for.
Holding down the American Midwest, sometimes by choice, but let's be honest; most times not, Gree spends time with his family and reads, when he's not podcasting or listening to podcasts. Seriously, he doesn't do anything else... like, at all. You should get on him about that, make fun of him for it, or respond to such, especially through social media, accordingly.